I love cupcakes. I mean who doesn't? Tasty cake, the perfect amount of frosting, and no need for utensils? I'm in! But I digress... I make cupcakes quite often and am always on the look out for new recipes and flavor combos. One day I stumbled across Lizzy's blog, "Your Cup of Cake". Her photos are bright and her cupcakes always look delish. And all her recipes are made with box cake mix. Gasp!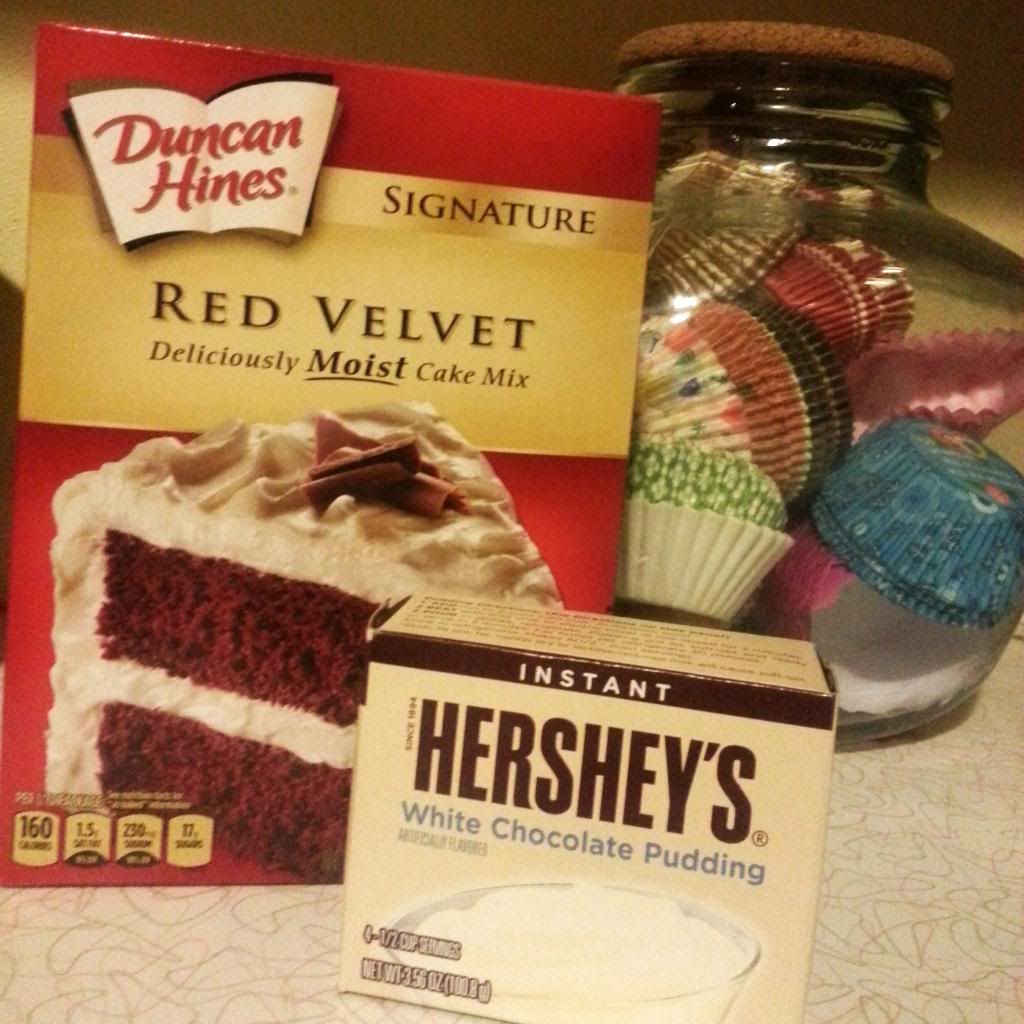 While I am a self proclaimed cake snob that prefers to make baked goods from scratch, I couldn't help but let my curiosity get the best of me. I had to see if her recipes were any good. And they were!! I have made quite a few of her recipes and they have always come out wonderful. Her peanut butter cupcakes, german chocolate cupcakes, and blueberry pancake cupcakes are especially good!
So as soon as she posted recipe for a red velvet cupcake with a white chocolate mousse you could color me intrigued. Red velvet from a box? Paired with frosting that is not cream cheese?? And is made with pudding??? Needless to say I rushed to my local super market and picked up the necessary ingredients to give this recipe a try. After mixing, scooping, baking, mixing some more, cooling, and finally, piping and decorating, they were ready to be tasted.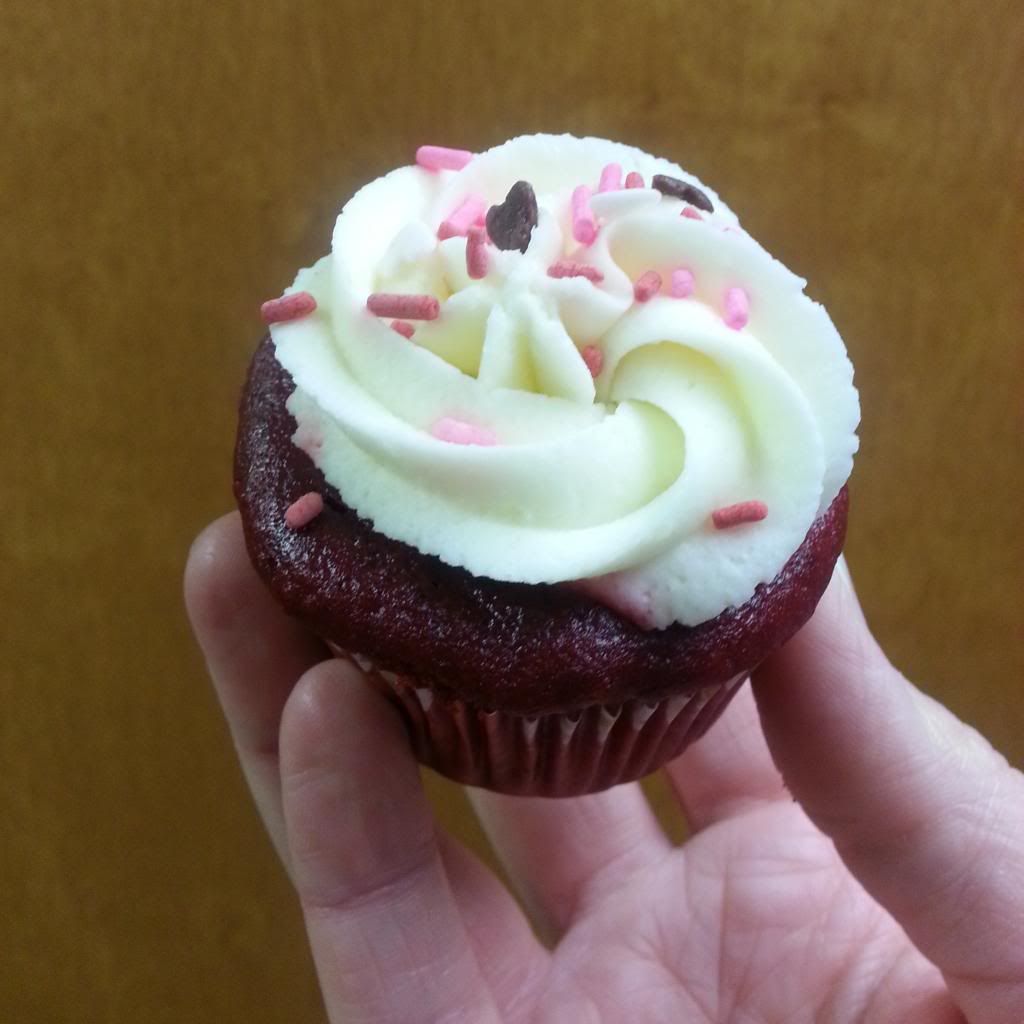 They were... weird. Can you tell I'm being super specific? They weren't in any way bad but I just can't put my finger on it. They just tasted off. I have a tried-and-true red velvet recipe that I swear by and perhaps I was expecting them to taste like those and it just messed with my head.
I know its silly and that not every type of anything taste the same but tell that to my brain!

And the frosting was different. It is made with just whole whipping cream and pudding mix. You could definitely taste the white chocolate, which was nice but I think the consistency is what did it for me. It was a little thicker than a buttercream but still seemed pudding-y. Wow, now I'm just making up words. I am a bit fussy when it comes to consistency (see: cottage cheese, jello, yoplait whips) and this may just wall into that category.
I took them to work to share and everyone loved them. So maybe I'm just crazy. Haha.
Verdict: Meh. But if you took a poll of everyone that tried them (including everyone that commented on her post), I'd be the odd one out! Maybe my taste buds were just having an off day... I would like to try my scratch red velvet recipe with a white chocolate butter cream. The flavors do seem like they would work well together!
(p.s. Please do not in any way use my review of this one recipe as a deterrent from checking out Lizzy's blog. She is super creative and has some awesome recipes!)
-Marsha